Up north and in need of emergency roadside assistance? Canada, we've got you covered.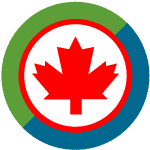 Canada is a great place to travel and a beautiful place to live. With such cold weather though, it makes good sense to have an emergency roadside assistance plan to keep yourself safe out on the road.Join Today!
Our comprehensive emergency roadside assistance plans provide service to all Canadian provinces. Our French and English speaking call center representatives along with our network of over 45,000 qualified service providers will be there to assist you with emergency roadside assistance from coast to coast. From individual to fleet roadside assistance plans, Canada based drivers can rest easy knowing that help is there when they need it.
We offer all our services to everyone in Canada for the same price of $65.00 USD per year for the Individual Plan. This covers one vehicle for one year no matter who is driving. You can also choose any of our other individual or vehicle plans to meet your specific needs. Businesses can sign up for fleet and/or commercial roadside assistance, in Canada and U.S.—designed to cover all company vehicles, regardless of who's at the wheel.
Whether you are in your hometown or traveling, anywhere in Canada or the U.S., you will have peace of mind knowing that our roadside service program has you covered.
As always, our bilingual French and English speaking agents along with our comprehensive services are available 24 hours a day, 7 days a week.
Services Include:
24 Hour Emergency Towing Service up to 121 kilometers
24 Hour Battery and Jumpstart Assistance
24 Hour Flat Tire Service
24 Hour Lost Key and Lockout Service
Up to $100 for a Locksmith
24 Hour Out-of-Gas Fuel Delivery (fuel included)
Emergency Transportation Assistance
24 Hour Emergency Personal Assistance
24 Hour Trip and Routing Service
Click here for a complete list of plan benefits.
To sign up, simply click below and select how many vehicles you would like to cover. We offer a multiple vehicle discount as well.
Standard Service Limitations apply to all plans. Click here to view Terms and Conditions.