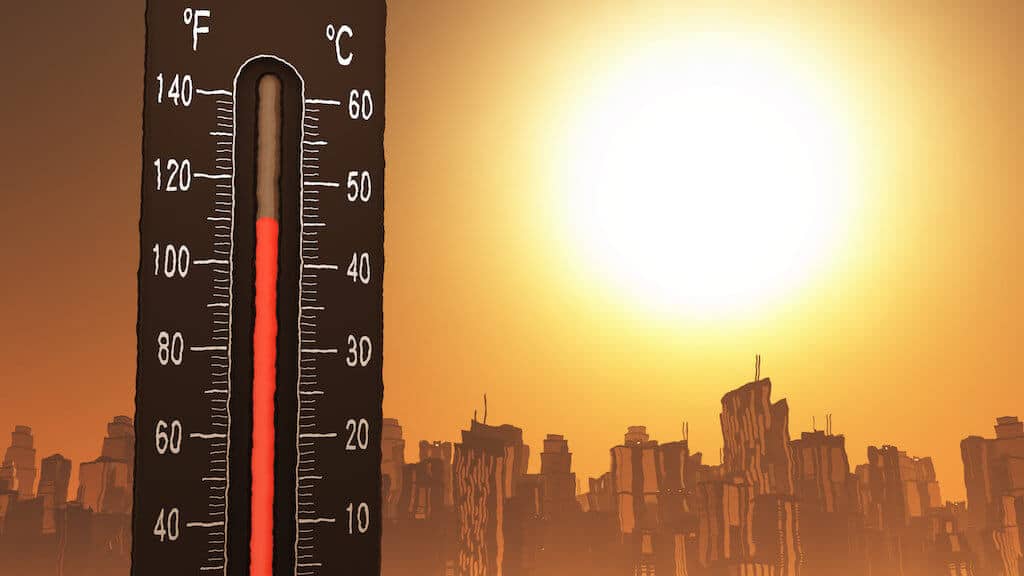 As Americans brace themselves for potential record level temperatures across the country during the hottest summer months, drivers are encouraged to prepare their vehicles for the excessive heat.
Six key areas should be addressed by drivers to help ensure that their vehicles survive the summer temperatures:
1. Clean and Secure Auto Batteries
Vibration and heat are your battery's two worst enemies and can lead to internal breakdown and eventual failure. Although there isn't much that drivers can do about the temperature, they can ensure that their batteries are mounted securely into place to minimize the vibration. Quickly evaporating battery fluid is another potential problem in the summer, which leads to corrosion on the connections and terminals. Clean off any corrosive build-up of the cable clamps and battery terminals, and make sure the clamps stay tight enough so that they don't move.
2. Ensure That Your Engine Stays Cool
The job of the cooling system is to prevent the motor from overheating. Also, additives inside of the coolant protect the internal engine components and radiator against corrosion and wear. Improperly maintaining your vehicles cooling system increases the chances of long-term engine damage. Many of the cooling system components are made of rubber and are susceptible to extreme heat. Inspect drive belts and hoses for soft spots and cracking. Replace worn parts as they are more likely to fail when the weather is hot.
3. Minimize Risk Of Blowouts
When you drive with underinflated tires, it not only affects the braking and handling of a car, but it can also result in the tires overheating and increase the chances of a blowout, especially when the road temperatures are hot. Check vehicle tires (especially those on vehicles not driven on a regular basis) for inflation level and inflate them to the air pressure that the vehicle manufacturer recommends not the number that appears on the tire sidewall.
4. Stay Hydrated
Your car's engine fluids are critical for keeping it running smoothly. A majority of fluids lubricate and acts as coolants through helping to carry away heat from critical components. Whenever there are low fluid levels, the potential for overheating increasing. Check all fluids including; brake fluid, power steering fluid, transmission fluid, and motor oil; and fill to the proper levels if necessary.
5. Keep Cold Air Coming
In the extreme summer heat, having an air conditioning system that operates properly isn't just a convenience it is a necessity. If the air conditioning on a car isn't maintaining the proper interior temperature as it did in the past, then it might mean the level of freon in the air conditioner is low, or there could be another issue. Have a certified technician check your air conditioning system.
Air conditioning systems can fail even when properly maintained; therefore, drivers should never leave kids or pets in a car even when it is running. During the intense summer heat temperatures in a car can quickly top 100 degrees leading to tragic results in a matter of minutes. When running errands always take your kids in with you. If you cannot bring your pets into businesses with you, it is better to leave them home then in a vehicle.
6. Be Prepared in Case of a Breakdown
Keep a well-stocked emergency kit inside your vehicles. These kits should include basic repair tools, flashlights and extra batteries, safety cones and road flares, blankets, non-perishable food items, and water.
Even a well-maintained vehicle can experience an occasional breakdown. Flat tires, mechanical failures, lockouts, lost keys, and accidents can happen no matter how old, or new, your car is. Emergency roadside assistance plans can eliminate costly tows and cover expenses for lost keys or lockouts, running out of gas, and dead batteries. Purchasing a plan through Best Roadside Service includes benefits such as fluid top offs, fuel delivery, flat tire service, and lost key and lockout service. Additionally, with a quick call to an emergency hotline all your service provider needs can be located in one place, and with the right plan, fast response times will eliminate wait time. One call to Best Roadside Service will have help on the way quickly, and with an average response time of just 34 minutes get you out of the heat before you have a meltdown.