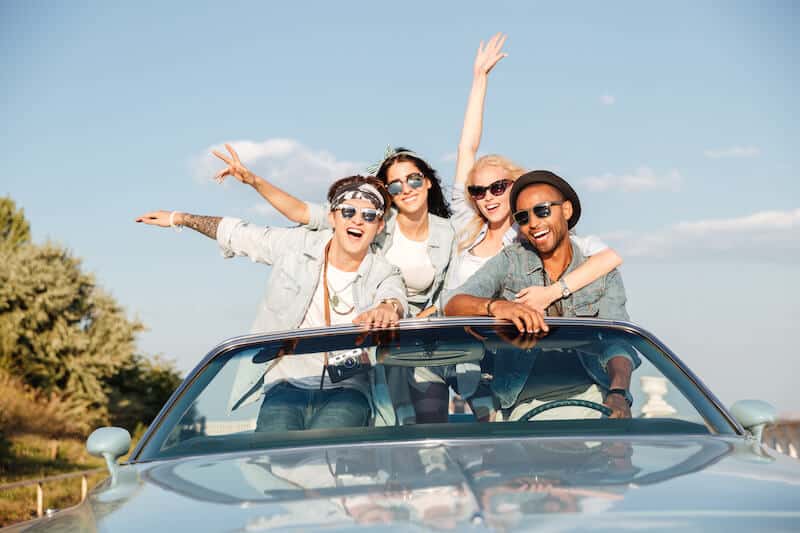 Spring Break is an annual rite of passage for many college students. While many people think of Cancun or cruises when they think of spring break, tens of thousands of spring breakers opt for the classic road trip. Parents have enough to worry about when their kids are on spring break; vehicle issues shouldn't be one of them, especially when purchasing emergency roadside assistance coverage can protect your college student.
Whether they are hitting the road for Florida or heading to the mountains to ski, spring breakers are just as likely (if not more likely) to run into the same everyday problems as Mom or Dad. Purchasing emergency roadside assistance coverage can protect your child from common road trip issues including flat tires, mechanical breakdowns, running out of gas, and dead batteries. Flat tires and mechanical breakdowns requiring a tow can ruin a road trip in a flash. This is even more true for relatively new drivers who may have never faced these issues before especially far from home.
Purchasing even a low-cost, basic roadside assistance plan provides assistance with changing a flat or towing a vehicle to the nearest repair center. Many times an experienced provider will be able to fix issues on the spot and get your spring breaker back on the road quickly. On a long road trip, drivers with roadside emergency assistance coverage don't have to worry about running out of gas; enough to get you to the next gas station is just a phone call and less than about a half hour average wait away. This coverage is even more important if you spring breaker is planning on travel overnight or in an area with extreme weather so that they aren't stranded or putting themselves at risk by hiking to a gas station.
Everyone who's been on a spring break road trip remembers blasting the radio, and singing at the top of your lungs, with your friends late at night. Extended radio use along with forgetting your lights on at night (common for fairly new drivers) can lead to a dead battery the next day. Most roadside assistance plans will jump your battery free of charge regardless of whether it's due to the driver's fault or simply an old battery.
Purchasing an emergency roadside assistance plan through Best Roadside Service covers everything listed above including; towing, lost keys or lockouts, running out of gas, dead batteries, flat tires, and all the other things that can go wrong with your vehicle. In addition, national chains including Meineke, Aamco, and Jiffy Lube offer discounts to Best Roadside Service customers for car repairs and maintenance. Additionally, Best Roadside Service offers concierge travel services which can help save time and money when planning a spring break trip.
Spring break can be a wonderful college experience and a chance to make lifelong memories for your child. For parents it's just one more thing to worry about. Purchasing emergency roadside assistance coverage is something you can control and it can give you a little peace of mind and allow you to worry all the things you cannot control.