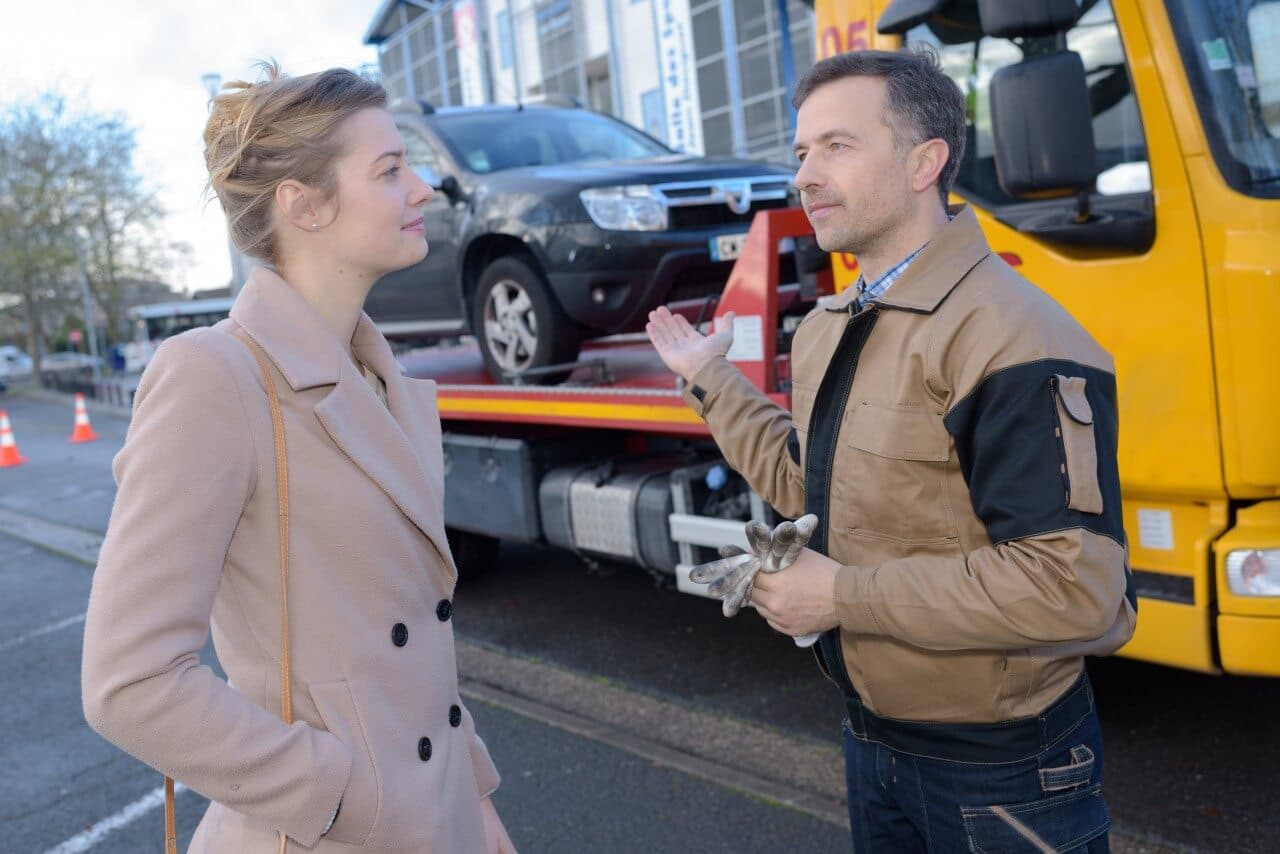 If you need roadside assistance for business vehicles, you've come to the right place.
We provide comprehensive emergency roadside assistance for commercial vehicles and fleets, as well as government roadside assistance at the local, state and federal level. From two-door coupes to box trucks and buses, our plans ensure that your vehicle is covered—no matter where you are in the U.S. or Canada and no matter who is at the wheel.
Why Choose Us?
About 20% of typical commercial fleets experience mechanical disablements every day. There's no such thing as a convenient time for your vehicle to break down. Since 1962, we've been providing car, box truck, and bus roadside assistance that keeps your drivers safe and your vehicles running—all with a national average response time of just 34 minutes.
At Best Roadside Service, we're dedicated to keeping your drivers on the road. As a premier auto club, we provide exceptional roadside service for trucks, cars and other vehicles, with friendly, reliable service and affordable prices that fit your company's budget. Our customer service reps are located right here in the U.S. and are on hand to help your drivers with any vehicle trouble that they have—all day, every day.
Sign up for a roadside assistance plan and your company will enjoy a wide range of benefits, including:
Generous towing up to 75 miles
Free gas delivery up to 3 gallons
24/7 customer and concierge services
Comprehensive vehicle plans that cover all drivers
Reduced rates on rental cars, oil changes, hotels, and travel
6 Service calls per year
Make sure your drivers are never alone on the road. Sign up today for a commercial roadside service plan!
Who We Serve
We work with companies and organizations across the U.S. ensuring that they're covered in the event of a roadside emergency. Some of our clients include:
Hospitals
Home Health Services
Ambulance Services
Schools
Non-profit Organizations
Colleges and Universities
Government Agencies
Insurance Agencies
City, State, and Government Entities
Cities & City Service Departments
Townships
Counties
Camps
Churches and Synagogues
Home Care Businesses
Rental Car Companies
Driving Schools
Girl Scout/Boy Scout Groups
Children's Services Organizations
Emergency Services, Shelter and Outreach Groups
Animal Rescue Services
Tour Companies
Moving Companies
Banks & Credit Unions
Security Firms
Food Banks
Libraries
Home and Lawn Maintenance Companies
Religious Organizations
Medical Supply Companies
Never leave your company vehicles unprotected. Send us your fleet list to get a quote and find out just how easy it is to stay covered, or email your fleet list directly to info@bestroadside.com.
Please note, we do not cover including RV's, Class 5-8 trucks, large buses, taxis or limousines.