At Best Roadside Service, we pride ourselves on being a pet-friendly business.
We cover the vehicles and fleets of many pet rescue organizations and so we are always mindful of keeping you as well as your furry friends safe – especially when they're in your car.
Some pets love car rides, while others have anxiety just at the site of an open car door. It's easy to understand why – half the time they get into a car, there's a vet waiting on the other end! But no matter how short or long the ride, it's critical that you take certain safety precautions to protect both your pet as well as yourself while driving. So whether your pet loves to ride shotgun or prefers to be safely crated in the back, here are a few tips for how to ride safely with your pet.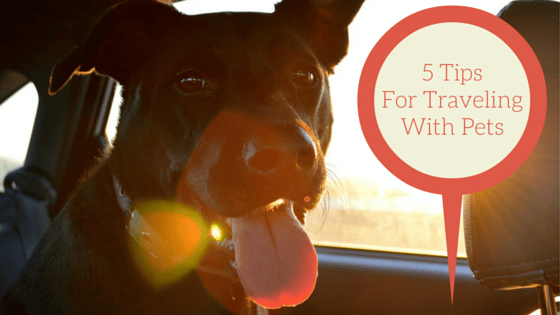 Buckle Up!


The most important piece of advice we can give you is to always keep your pet restrained in some way while riding in a vehicle. A loose pet is a dangerous pet in a car. Whether they are blocking your view, or getting under your feet, letting them have free range can result in serious consequences.





You probably wear your seatbelt when you're in your car, and certainly if you have kids, you ensure that they are safely belted or in a car seat or carrier. Do the same thing for your pet. There are lots of products on the market now that safely and comfortably restrain pets. These products often will still allow your pet to see outside, move around within reason and enjoy their ride. Dogs who wear harnesses can use doggie seatbelt devices, which strap directly into your car's seatbelt system. Dogs who have a lot of anxiety when in the car may prefer to be inside their crate. This is particularly true for dogs who have been crate trained and who view their crate as their private den and retreat.





Keep cats in cat carriers and, if possible, strap the carrier into your vehicle's seatbelt system for added security. A small cat carrier can become a dangerous projectile in an accident.

Keep arms, legs and head inside the moving vehicle at all times.


What's true for roller coasters is pretty much true for your pet and your car. Although your furry friend may love to hang his head out the window while you cruise down the road, there are a variety of ways they can become injured from this. Debris, dirt and even insects can become embedded in their eyes or skin, their head could hit a roadside object, and they could even fall out of the window if not properly restrained. As fun as this is for them (and for passers-by), roll up the window and opt for AC instead.

 
Keep them in the cab.
Putting dogs in the bed of a truck may be convenient, but it can also be extremely dangerous. Not only could your dog fall or jump out of the bed of a truck and be hurt or killed, they may also become a distraction to other drivers, possibly causing a collision. According to the American Humane Society, at least 100,000 dogs die in accidents each year because they were riding in the back of a pickup truck. Additionally, if you have to run in somewhere, don't leave your dog leashed in the bed of a truck. The heat of the truck bed floor can cause burns on paws, plus pets are exposed to the weather – whether it's heat, cold, rain or other scenarios.  
Never, EVER leave them inside a hot car.


This should go without saying at this point, but every summer you see news stories about someone who has left their dog inside a car to run into the store "for just a few minutes." Sometimes these dogs are rescued by good samaritans, but many times they are not, and they suffer and often die from heat stroke. A car heats up incredibly fast! Don't believe it? Watch

this video

where Kars4Kids challenged adults to sit in a hot car for 10 minutes and they would receive $100. Not one person could do it! Their message (not to leave your kids in the car, even for ten minutes!) applies to animals as well. And don't forget, your pets are wearing a heavy fur coat, making that heat even more extreme.





If you have an errand to run and have your pet with you, either take them inside with you, or if that's not permitted – come back later without them. There simply isn't a safe option for leaving an animal in a car. Even with your windows cracked, a car can still become unbearably hot, even on a pleasant day. And rolling your windows all the way down leaves your pet exposed and vulnerable to pet-napping.

 
Make sure they're tagged.


Just like you make sure your vehicle's registration is up to date, make sure your furry friend has a current tag/ID on their collar, and if possible – a microchip in case their collar is lost or removed. Pet-napping is becoming a big market for criminals. Thieves steal dogs and cats to re-sell them, and often dogs are stolen from vehicles where they've been left unattended. A microchip is the definitive, irremovable way to prove your ownership, and if your pet just happens to get loose and run off, visible tags can help aid in a speedy return home.
Taking a roadtrip with your best furry friend can be a great experience if you follow these tips for a safe, enjoyable, tail-wagging ride. And to keep yourself and your vehicle safe on the road, consider a Best Roadside Service plan, so that you and your pet are never stranded on the side of the road.