Have you ever done research for a product or service and stumbled upon an online review site? Maybe you wondered who was doing the reviewing or if companies were paying money to these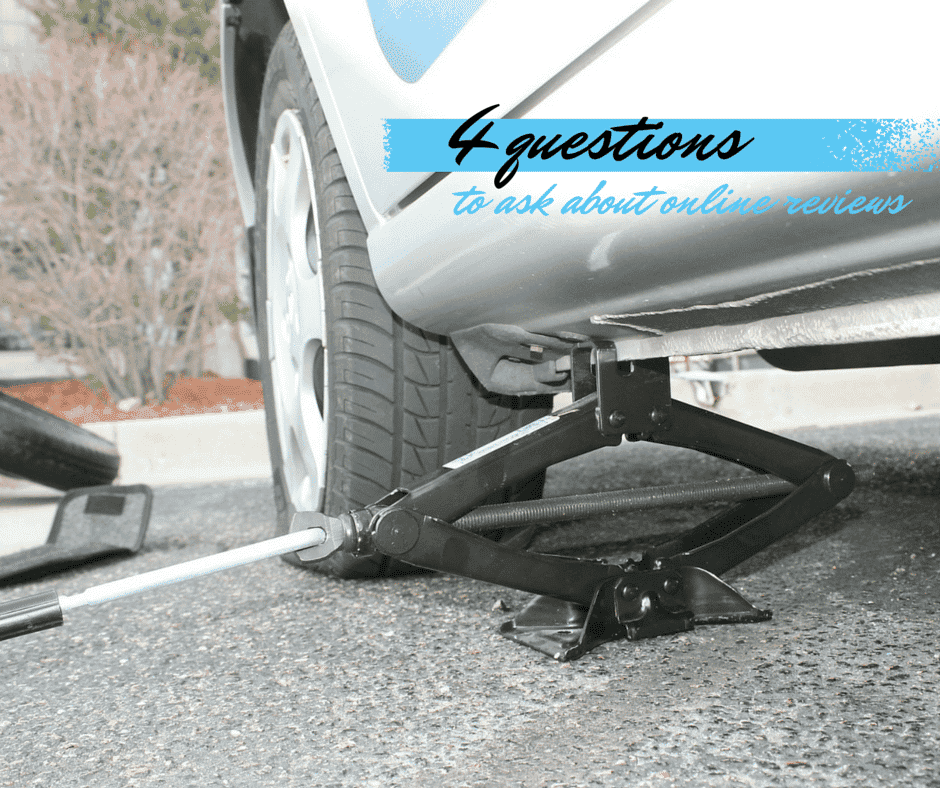 review sites to give them good ratings? Can you REALLY believe the review site? Take it with a grain of salt! You can find good online reviews but honestly, they may not be accurate or they can be outdated. We have certainly seen some good reviews for companies that didn't have good PR or Facebook comments when you looked elsewhere. That left us us scratching our heads. It's hard to know who to believe or what questions to ask before buying a product or service. But if you're researching roadside assistance companies, we encourage you to ask yourself these questions as you read through reviews and rankings.
Do you really want your insurance company to know your roadside assistance needs?
Many roadside assistance companies are really car insurance companies such as AAA and Allstate. If your car insurance and roadside assistance company are the same, your insurance company will look at your roadside service calls and use that information to hike up your rates. Yes, this does happen, and yes, it can be why your rate got hiked. Your roadside assistance company should be focused solely on providing you with the best service – not with selling you insurance or finding reasons to hike up your rates. Best Roadside Service is independently owned and is not affiliated with any auto insurance company. Our singular focus is to provide our members with the best roadside assistance – day or night, 365 days a year.
Do you really want a roadside assistance company without an A+ Better Business Bureau Rating?
If you're searching roadside assistance clubs that have an A+ rating, the field narrows quickly. Best Roadside Assistance takes pride in our stellar A+ rating. Do we ever make mistakes? Yes. Do we work our hardest to make it right? Yes! Finding good old fashioned customer service with another roadside company can be a difficult task.
Do you really want your roadside assistance through a political lobbyist or non-American organization?
AARP is a political organization that lobbies in Washington D.C for senior benefits. Their roadside assistance service is actually maintained by Allstate (and we already covered why you may not want an insurance company's assistance). Do you really want a company who is more focused on wooing D.C. politicians than your safety and service needs?
Additionally, roadside clubs through companies like BP (British Petroleum) are not even owned and operated in America. How can you expect a company to give you the best service possible when they're not even in the same country as you?
So, do you really want a roadside assistance company just because it has good online reviews?
After you ask yourself the last few questions, you'll see you've narrowed the playing field down significantly. An American-owned and operated company that's not affiliated with an insurance company or political organization that has a A+ BBB rating and is the most competitively priced? That's Best Roadside Assistance! And since we don't pay any review company for "membership" (i.e. – rankings) that may be why you haven't seen us on some online review sites. But here are some things you may be interested to know about us.
Since 1962, we have:
towed over 6.8 million miles
unlocked over 170,000 doors
changed 340,000 flat tires
delivered over 68,000 gallons of fuel to stranded motorists
we did this with an average response time of ONLY 34 minutes.
Best Roadside Assistance has some of the most friendly customer service reps that are right here in the U.S. Don't believe us? Give us a call right now at 855-278-4858. We have individual or vehicle coverage options as well as corporate and fleet coverage. We can help you sign up right over the phone, so call now!