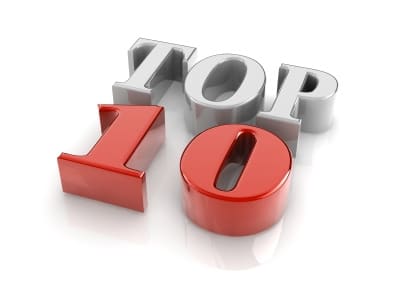 Nothing says "Bad Day" quite like getting a flat tire or being stuck stranded on the side of the road. Getting your car jacked up, the flat tire off, and the spare on – it can be quite the ordeal. When something unexpected happens with your vehicle, you want nothing more than to get back on the road as quickly and easily as possible. Whether it is a flat tire, an empty gas tank, a dead battery or lost keys, having roadside assistance can help get the problem resolved quickly and get your wheels turning again.
If you have ever asked yourself "Is roadside assistance really worth it?" here are the Top 10 Reasons for Roadside Assistance.
Running Out of Gas- Nothing will stop your trip quicker than an empty gas tank. We live busy lives, always on the go. Sometimes in the whirlwind that is our daily lives, things slip through the cracks. Things like remembering to get gas. If your vehicle runs out of gas, the only way to get it moving again is to fill it up. Rather than have to walk to a gas station, who knows how far away, roadside assistance can bring you a can of gas to get you on the road again, quickly and easily.
Flat Tire- Changing a flat isn't easy. We don't always have the tools, the strength or even a spare. But you can't get rolling again until it is changed. Roadside assistance can be there in a flash to get your flat off, a spare tire on, and get you going again.
Dead Battery- We all know that sound. You turn the ignition and nothing. You accidentally left the lights on or a door open and now you have a dead battery. There may not always be someone nearby to give you a jump, and that's if you even have jumper cables. Roadside assistance will provide you with a jump in the case of a dead battery, so you can keep on moving.
Locksmith Services- It's time to leave, you reach for your keys, but wait. Where are they? Missing, stolen, sitting on your driver's seat with the doors locked, no matter where they are, you need a locksmith. Paying to have a locksmith come and let you into your vehicle can cost a pretty penny. Roadside assistance typically includes locksmith services, there to let you in when you're locked out.
Towing- If things really go wrong, your car might not make it from point A to point B on its own. In that case, you need a tow. To get your car to the repair shop or wherever it needs to go, you might need a tow truck. Finding a towing company and getting your vehicle towed can get very pricey. Roadside assistance includes towing, designed to get your car off the side of the road and on the way to driving again.
Minor Repairs- Sometimes something small can cause a big problem. Low oil pressure, water for a radiator, a clogged filter, these are a few of the minor issues that can quickly and easily be resolved by roadside assistance, so you can get back on the road towards your destination safely.
Peace of Mind- Simply knowing that someone is just a phone call away, 24 hours a day, if something should go wrong when you are out on the road gives you a great sense of security. You can rest easy knowing that roadside assistance will be there to help if you end up with a flat tire, out of gas or a dead battery.
Saves You Money- Roadside assistance programs range in price, but are always less than the cost of a single tow, locksmith service or minor repair. The yearly cost of roadside assistance is well below the cost to get assistance spur of the moment.
Protect Yourself- You protect yourself with health insurance, life insurance, homeowners insurance, even travel insurance. Why not protect yourself from unexpected costs due to car problems? Roadside assistance is there to protect you when the unexpected happens to your vehicle.
Expect the Unexpected- Whether you drive a brand-new luxury sports car or an old beat up truck, you can't predict a flat tire. And a car with a flat can't drive. No one plans on a dead battery or locking their keys in the car, but if and when it happens, roadside assistance can keep it from turning into a long ordeal. Just a quick call will resolve your unexpected car problem, and get you back on the road quickly and easily.
If you want the peace of mind of knowing help is just a phone call away, consider getting roadside assistance. Best Roadside Assistance offers a range of roadside assistance programs, customizable and designed to best suit your individual needs.
We pride ourselves on providing our customers with prompt and efficient roadside assistance, with the utmost levels of quality and customer service. Reach out to the team at Best Roadside Assistance to design the perfect, affordable roadside service plan, individually suited for you needs. Check out our blog for more tips on ways to keep your wheels turning. We'll get you back on the road in no time.